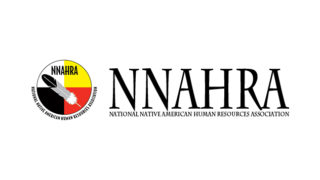 NNAHRA Annual Conference
September 23 – 25, 2019
Mystic Lake Casino Hotel
Prior Lake, MN
https://nnahra.org/annual-conference/
We're headed to Minnesota for the National Native American Human Resources Association's Annual Conference. If you'd like to schedule a meeting before the conference, email Amy Hergenrother today [email protected] or give her a call 775-329-7864.
Raving Sessions at 2019 NNAHRA Conference:
Leading Your Team Successfully Through Change: The Tools that Can Best Help Your Team through Disruption
Tuesday, September 24, 2019, 10:15 am – 11:45 am
Session Description: Your GM has moved on. Your Tribal Council has changed. You're adding on a new hotel or you're starting a new enterprise. Or you're adding in new technology. For Tribal employees and managers, managing "change" is one of the strongest core skills your team can acquire. "Disruption" doesn't have to be a negative. In this session, attendees will leave with the following takeaways:
• Develop change readiness
• Clearly define change when in occurs
• Communicate clearly, collaboratively, and consistently during change
• Help other deal with resistance to change
• Make necessary change happen
Paula has been a leader in her Tribe's organization for over 20 years and now helps other Tribal operations throughout the country with their leadership and training goals. Join us in this dynamic and interactive session with this motivating speaker.
Presenter:
Paula Allen, Raving Partner, Leadership & Development, and enrolled Tribal citizen of the Jamestown S'Klallam Tribe